LLC "VOLATTREYD" - THE ONLY MANUFACTURER IN THE REPUBLIC OF BELARUS, WHICH MAKES UNIQUE WALL PANELS WITH 3D-EFFECT. WALL PANELS CONSIST OF OAK PLANKS OF DIFFERENT THICKNESS.
Installation is carried out on the basis of the "puzzle". Modules can be disassembled into separate lamellas to design a zone around outlets, switches, sconces, etc. The lamellas in the module are painted over from all sides, which eliminates the appearance of light gaps in case of wood drying.

Introducing a new environmentally friendly, durable and natural product on the market - solid wood ecowood interior tiles. These unique panels will give an unforgettable, warm atmosphere to any interior, emphasize your individuality, and dice with different thicknesses will fill the surface with a 3D effect. The design of the tile is made of solid oak wood, then it is covered with eco-oils, which, in turn, are additionally emphasized. unique natural pattern while preserving the natural look of wood.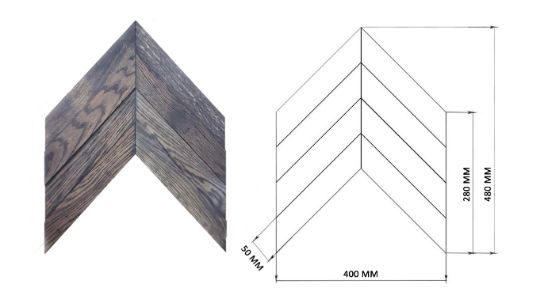 The 3D interior tile is made of solid oak wood and coated with natural eco-friendly oils. The lamellas in the tiles have different thicknesses, giving the surface a 3D effect. 3D interior tile is designed to decorate walls, columns, niches, highlight the area of the head of the bed, TV, finish bar counters, etc.